Nina Xiang is the author of US-China Tech War: What Chinese Tech History Reveals About Future Tech Rivalry (2021).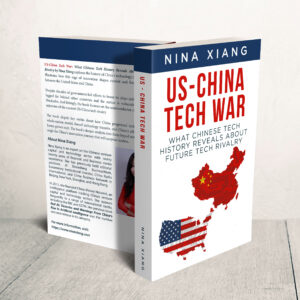 The book reviews the history of China's technology development and attempts to understand how it could shape current and future tech rivalry between the United States and China.
The book focuses on the semiconductor industry, the epicenter of the current US-China tech rivalry. Despite decades of government-led effort to boost its chips industry, China has lagged far behind other countries and the country is extremely vulnerable to U.S. tech blockage.
The book dispels a number of myths about how China progressed technologically: the whole-nation model, forced technology transfer, and China's efforts to stimulate home-grown tech. With a deeper look, these hyped terms reveal a different side that would surprise readers.
Nina Xiang is the author of Red AI: Victories and Warnings From China's Rise In Artificial Intelligence.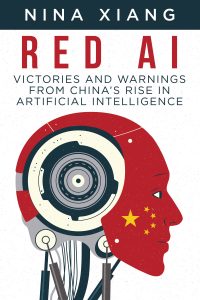 It is the definitive book on one of the most controversial topics of our time. It dispels the myth and hyperbole surrounding China's position in the artificial intelligence race against the United States.
It is the first book based on thorough investigations on the Chinese AI industry with intriguing narratives that shed light on China AI for global policy makers, business and technology professionals.
From facial recognition, surveillance, speech recognition, autonomous driving, robotics, AI chips, healthcare, financial services, and other sectors, the book unveils what is really happening behind the scenes in all these areas.
You can see more writings of Nina Xiang below: